Peppa Princess Palace | Kevins Action Cruiser | Sylvanian Caravan | GX Tightrope Terror | Voyager Optimus Prime | Bendaroos Mega Pack | Monopoly City Game | LEGO Minotaurus | vTech Kidizoom Camera | Mega Bloks Battle Strikers | cBeebies Waybuloo | Ben 10 Alien Chamber | Transformers Bumblebee Helmet | Bakugan Battle Arena | Rubiks 360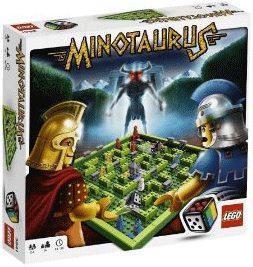 Lego Minotaurus
For children aged & and up Christmas Gift Expert strongly recommends the Lego Minotaurus board game, fantastic if you're kids on the creative side. The Minotaur is a mythical creature that protects a secret temple deep inside a labyrinth.

With the Lego Minotaurus board game be the first to lead your heroes to the temple. Avoid the mighty Minotaur and skillfully place walls to block your opponents. Clear and simple rules make the Lego Minotaurus board game great fun for the whole family.
Compare Prices for Lego Minotaurus


---
Lego Minotaurus
How to play Lego Minotaurus; Build the basic game layout using the included instructions, there is a maze template to help with this. Play depending on the length of game wanted, try to get just one or all of your playing pieces to the centre of the maze. Watch out as your opponents try to block you using the walls and they can send in the deadly minotaur. If the minotaur reaches you, you will need to go back to the start. Change the number of spaces the minotaur can move, the layout of the maze and more.
Lego Minotaurus Product Features
* A game of strategy
* A game for friends and family
* Game play approximately 20-30 minutes
* For 2-4 Players
Lego Minotaurus Box Contents
# LEGO bricks
# 1 x Buildable LEGO board
# 1 x Buildable LEGO dice
# 12 x Microfigures
# 1 x Rule booklet
# 1 x Building instruction booklet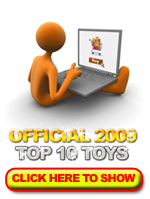 Lego Minotaurus Reviews
"We really did wonder what our daughter would make of the Lego Minotaurus board game, so, with low expectations, we opened the box. The instruction book was grabbed by our daughter who much to our surprise, thoroughly enjoyed the challenge of assembling the game. Helped by a template, Lego Minotaurus really was fun for her to 'build' her own game. And then the actual game itself was enjoyed so much that she wanted to play it again...and again! Simple to play but enjoyed also by adults. So, a very big thumbs up to the Lego Minotaurus board game. So much so that we are investigating getting another one for her birthday! Fantastic"
---